Why Liberty Hill?
Liberty Hill Publishing is the first, and only, conservative self-publisher in the country.
Liberty Hill Publishing is focused on publishing books that not only thrust the current state of affairs into light, but also seek to challenge them; books that ask the important questions, and address issues head on. Most importantly, we publish books rooted in the principles of individual liberty.
As part of Salem Author Services, we have been at the forefront of the print-on-demand, self-publishing industry for over ten years. Why are we so popular? It's because we put authors on the road to success with our industry-leading book publishing and unmatched marketing services. We get your book into the hands of readers worldwide.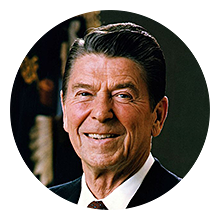 "A troubled and afflicted mankind looks to us, pleading for us to keep our rendezvous with destiny; that we will uphold the principles of self-reliance, self-discipline, morality, and, above all, responsible liberty for every individual that we will become that shining city on a hill."
Top 10 Reasons to Publish with Liberty Hill Publishing
10. SPEED
Our team provides you the ability to be a published author in less than 90 days.
9. AFFORDABLE
There's never been a more affordable way to publish your book. There are no hidden fees and we offer several payment plan options.
8. YOU KEEP YOUR RIGHTS
You keep 100% of the rights to your book. If another publisher comes along and wants to publish your book, you are free to cancel your agreement with us.
7. ROYALTIES
You keep 100% of the royalty rate on copies sold to third party distributors on each copy of your book sold.
6. QUALITY
We print high-quality paperback editions on a trade-quality cream or white paper and a cover stock that is UV-coated, for a sleek look that adds durability and longevity to your books.
5. HUGE WHOLESALE DISCOUNTS
Each time you purchase copies of your book we give you a HUGE wholesale discount of up to 70% off the retail price of your book.
4. DISTRIBUTION
We utilize lightning-fast, print-on-demand, digital technology to publish your book. Your book will be available through the largest distribution network of 71,000 retail and library customers globally, plus online at Amazon and Barnes & Noble.
3. PERSONAL ATTENTION
We love to help self-publishing authors. Our Project Coordinators are available to help or answer questions by telephone and e-mail.
2. CONSERVATIVE NETWORK
We are a division of Salem Media Group, which is the largest commercial radio broadcasting company in the U.S. Salem's conservative portfolio provides unparalleled marketing opportunities through Crosswalk.com, Townhall Magazine, 27 conservative talk radio programs, Townhall.com, HotAir.com, Redstate.com, HumanEvents.com, and Twitchy.com.
1. REGNERY PUBLISHING
Every Liberty Hill author has the opportunity to have his or her sales numbers and work reviewed by Regnery Publishing for a traditional publishing contract. Founded in 1947, they are the country's leading traditional publisher for conservative books. Regnery has more than 50 New York Times bestsellers, including books by Ann Coulter, Newt Gingrich, David Limbaugh and Laura Ingraham.